Welcome to the Global Shapers Community
K U A L A L U M P U R H U B
Who are the global shapers?
The Global Shapers Community is a non-profit, non-partisan, volunteer-led organization under the World Economic Forum. The World Economic Forum is an independent international organization committed to improving the state of the world by engaging business, political, academic and other leaders of society to shape global, regional and industry agendas.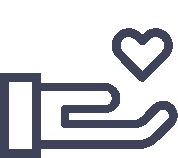 "We are becoming increasingly aware that solutions to our global challenges must purposefully engage youth, at all levels – locally, regionally, nationally and globally. This generation has the passion, dynamism and entrepreneurial spirit to shape the future."
World Economic Forum Founder & Executive Chairman
Global Shapers will have an impact by catalysing and enhancing, individually and collectively, fresh ideas and entrepreneurial solutions to the world's most pressing challenges.